helping build irresistible organizations
"organizational culture is like an iceberg"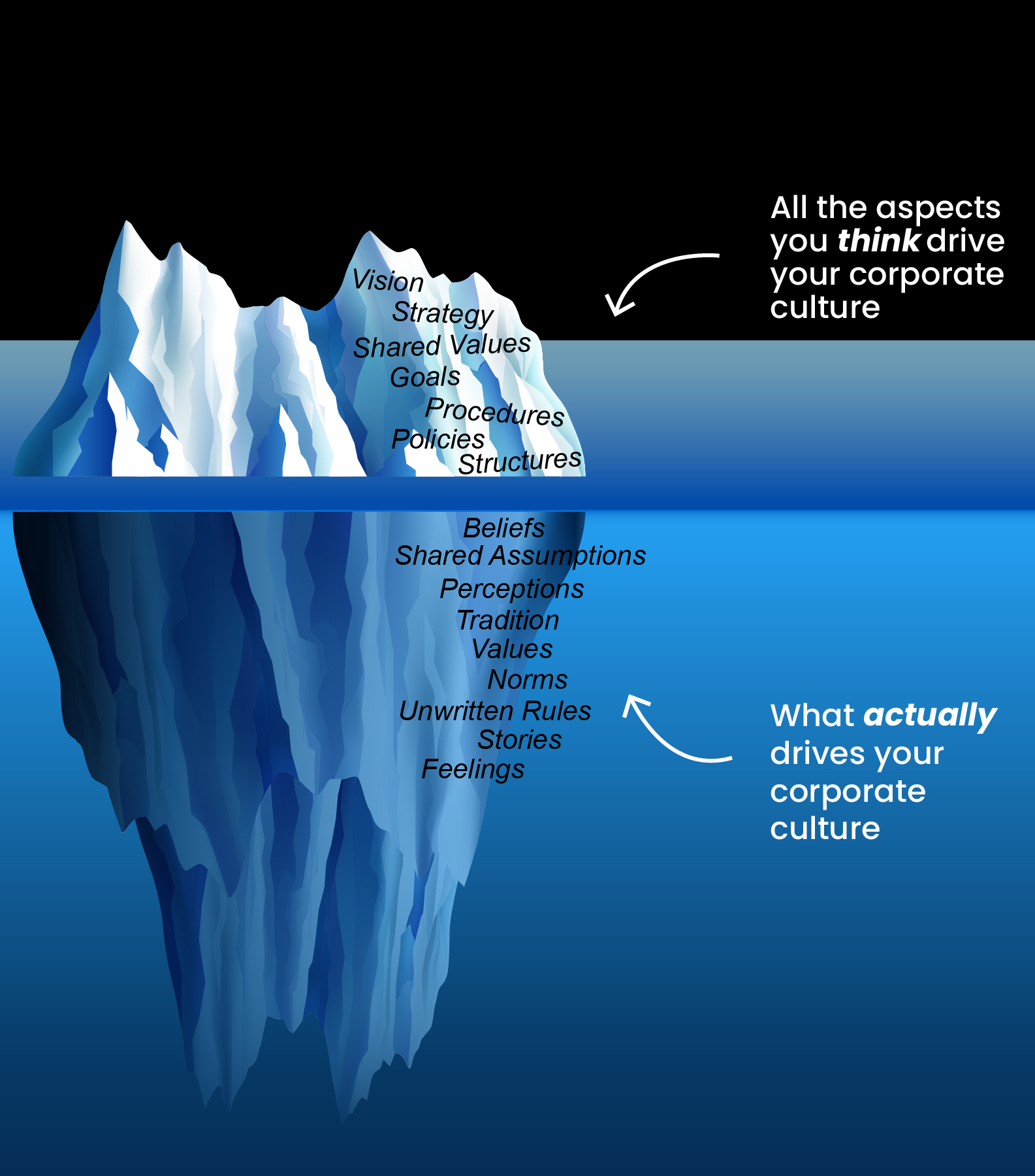 Yes, what "really" drives your corporate culture are the invisible elements that lie beneath the surface level.
'Culture' defines what someone will do in the company when no one is looking. If there's consistent company culture, any employee will answer similar to one another to questions like "should I punch out early" or "do I fix things myself."
While human decisions can be guided by values and morals, culture is more than just values displayed on a website, walls of a company or in that annual team meet.
Culture is incredibly powerful and it needs to be intentionally designed from the get-go. Culture, however, is not a "set it and forget it" concept. It must be cultivated, managed, and evolved.
We are a team of business psychologists, marketers and academicians focused on helping organizations become healthier and sustainable enterprises.
our philosophy
We believe that a healthy organizational culture is the single biggest contributor to an organization's long-term success. While the world's workplace has been going through historic change, the practice of management has been stuck in time for decades.
The new workforce wants their work to have deep mission and purpose. They don't want old-style command-and-control bosses. They want coaches who inspire them, communicate with them, and develop their strengths.
On the basis of these changing trends, its imperative that employees feel psychologically safe, share their ideas freely and contribute to their maximum potential. why
To build irresistible organizations where people start their days feeling excited and end their days feeling accomplished.
how
We go beyond the visible artifacts to unearth basic underlying assumptions that form the core of an organization's culture.
what
Our behavioural interventions enable leaders, managers and individual contributors to act as catalysts in driving organizational change and building irresistible cultures.
Curated and customised to address your unique organizational context.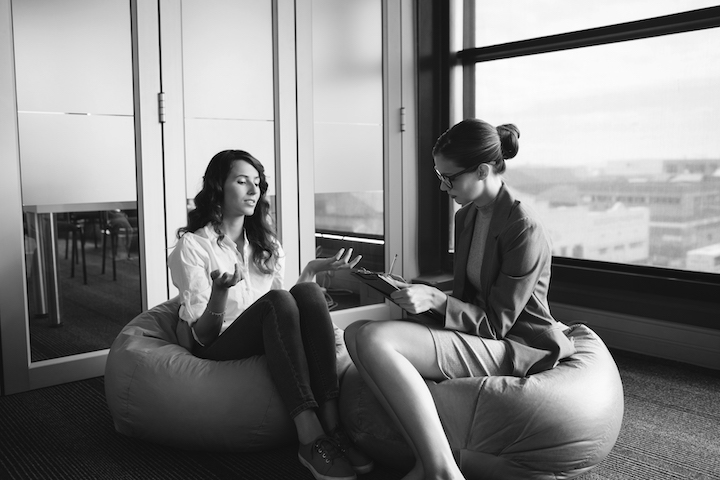 Executive Coaching
One-on-one engagements designed to bring sustainable behaviour change and improve performance.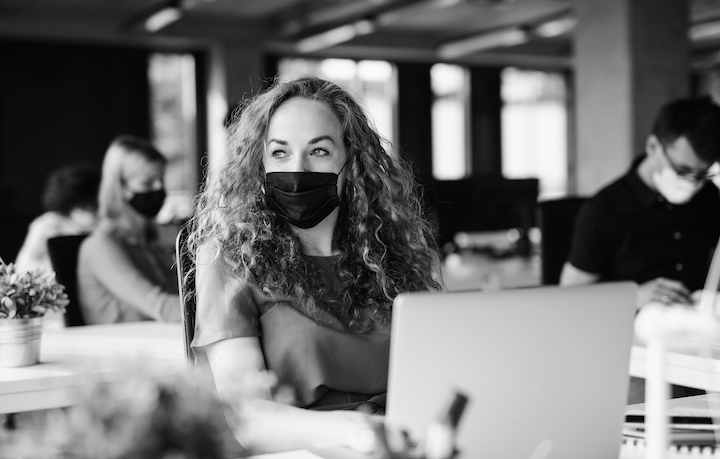 Competency Based Programs
Powerful learning journeys and experiential programs covering the behavioural competencies required for 'the new normal' world.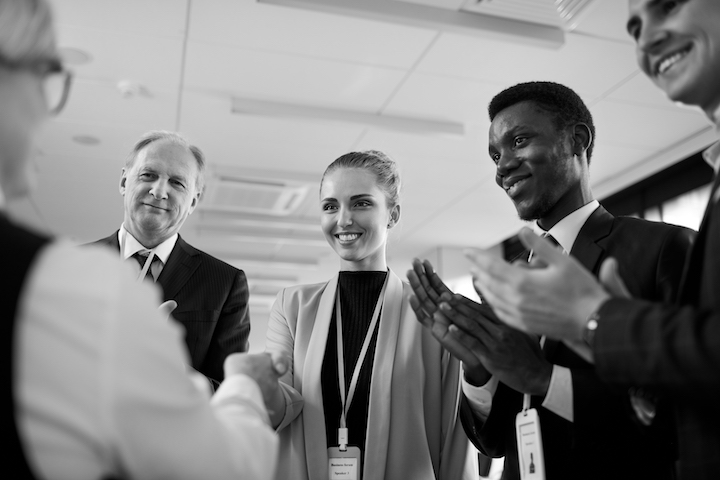 Leadership Development
Distinct training programs that support, challenge and develop leaders at all levels.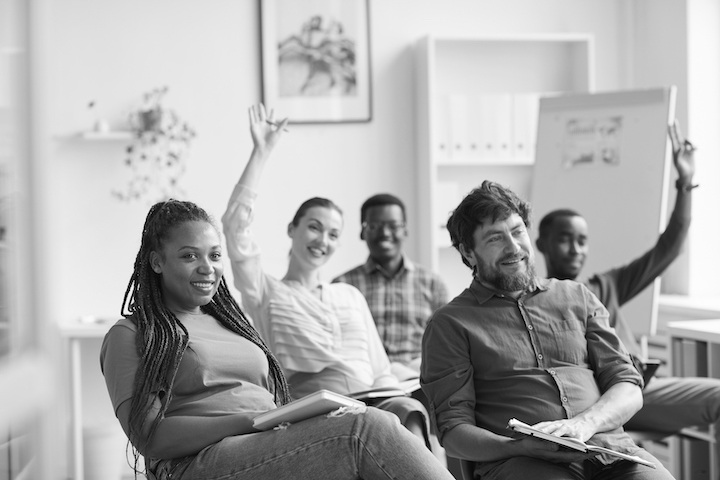 'All Things Human' Interventions
Training programs, simulations, employee engagement initiatives that are meaningful and engaging.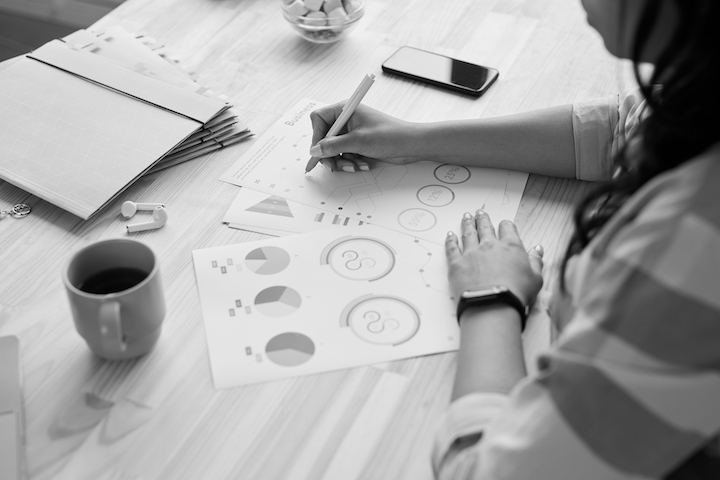 AC/DC – Assessment and Development Centers
A mix of various tasks and exercises (roleplays, GDs, case studies, psychometric assessments, interviews, etc.) designed to assess or develop HIPOs.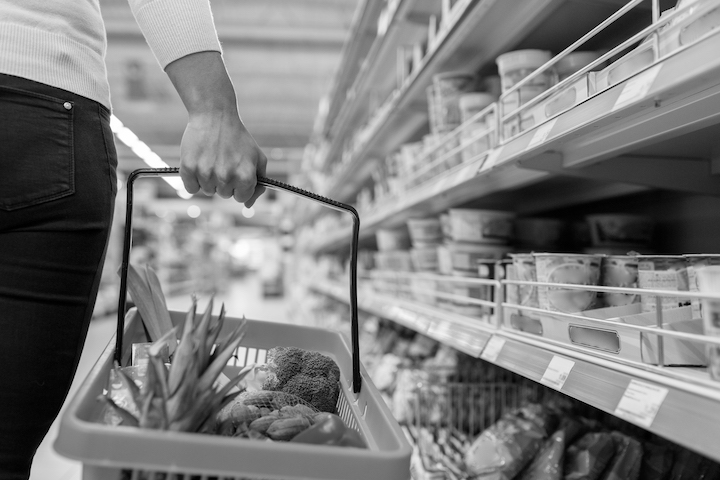 Consumer Behaviour Insights
Powerful programs based on behavioural economics and consumer psychology to really understand your end consumer.

Pre Diagnostics
We schedule a short meeting on ZOOM to get to know each other, share ideas, and match your needs with our capabilities.

Tailor a Solution
Next, we provide you with a straight-forward, comprehensive approach to address your immediate needs. We'll also show how our approach aligns with your long-term talent management goals.

Deliver Results
Then we dedicate a Consultant to you who will plan, coordinate, and help execute our work together. We provide regular program evaluation, monthly reports, and status meetings to ensure we deliver on our commitments to you.
We pride ourselves on our ethos of excellence and we would love to discuss how we could work with you to deliver talent solutions that will transform your business.
Get in touch today and one of our consultants will contact you.
email us
hello@thatculturething.com