Crush that Imposter Syndrome! 
A 5-hour transformational learning journey spread over 2 days aimed to develop confidence and self-compassion.
Saturday, 4th September | 4 PM to 6:30 PM IST
Sunday, 5th September | 4 PM to 6:30 PM IST
Confidence isn't walking into a room thinking you are better than everyone, it's walking in and not having to compare yourself to anyone at all.
And yet many times, we end up getting sucked into comparison culture.
What is Imposter Syndrome?
Imposter Syndrome is an irrational, psychological phenomenon where a person thinks that they aren't good enough to be in a position that they are in, that it is pure luck, and not talent. They feel like an "imposter" or phoney and feel it is only a matter of time until people find out.
This journey will equip you with the best evidence-based knowledge currently available about imposter syndrome and train you in a range of proven techniques that you can apply to overcome it.
"We will consider what imposter syndrome actually is, and which groups of people are more likely to suffer from it. We will go on to explore the imposter cycle and co-design a diagnostic tool. Additionally, the journey will introduce practical techniques that can be used to respond to imposter experiences and there will be an opportunity for you to plan a personal action."
– Coach Gurleen Baruah
What you can expect from the group therapy

Self-awareness
You will learn about your self-sabotaging beliefs.

Dominant Imposter Style
Identify your patterns and your dominant imposter style.

Cope with dysfunctional patterns
Learn to cope with anxiety, perfectionism, procrastination, and overpreparation.

Self compassion
Replace negative self-talk with empowering beliefs.

Be confident in your skin
Feel calm and solid, and stop the nagging self-doubt.

Introspect
Practice mindfulness and sit with your feelings.
Ready to confront your imposter syndrome?

You deserve a good life
We believe that everyone deserves to lead a good life! Imposter Syndrome drains our energy and leaves us ruminating and anxious. We will try to understand ourselves better so that we can lead a better life.

Get what you truly deserve
Many times we under-play, feel like we are not good enough, or not ready for the promotion or do not apply for that dream job all because of persistent, nagging self-doubt. We will crush this belief so that you do what you are aimed to do in this life!

Build a supportive community
You will connect with other people and share stories, experiences, and anecdotes thereby building a sense of connectedness. Trust us, it's really cathartic!
Pay using INDIAN credit/debit cards/UPI/Wallet/Net Banking
Pay using INTERNATIONAL credit/debit cards issued outside India
Let's get started and say hello to the success you deserve!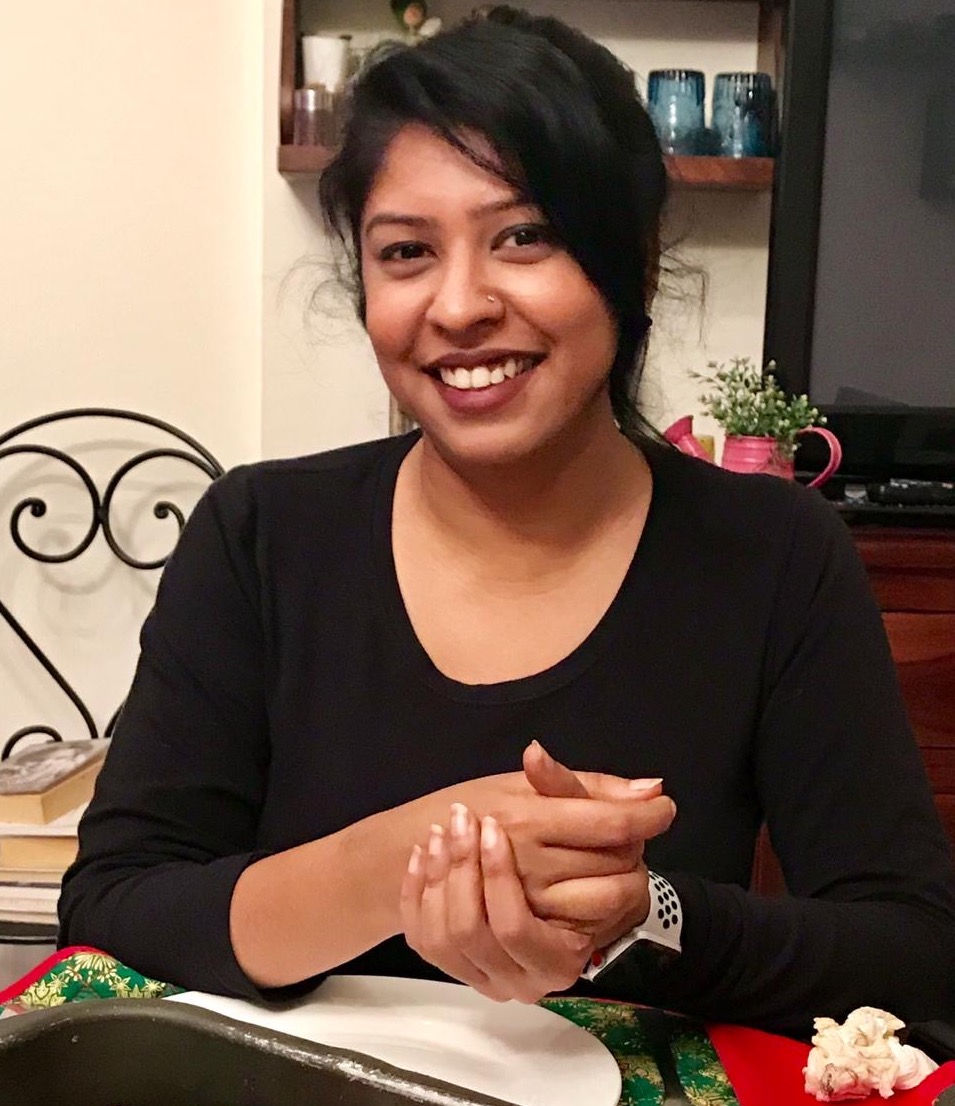 Gurleen Baruah
Organizational Psychologist | Mindfulness Coach
Gurleen is an Organizational Psychologist by profession and has a keen interest in applying humanistic and existential schools of thought in her work. She has a decade of work experience and has conducted mindfulness and self-development workshops for many fortune 500 companies. Her facilitation style is rooted in client-centred approach. She uses immersive, simulated experiences in her sessions that are remembered by the participants for a very long time thereby causing long lasting change.
Frequently Asked Questions
When are the sessions taking place?
It is a 5 hour workshop spread over 2 days.
Part 1:
Saturday, 4th September 2021 from 4 PM to 6:30 PM IST.
Part 2:
Sunday, 5th September 2021 from 4 PM to 6:30 PM IST.
Where and what time are the sessions taking place?
The sessions will take place on the ZOOM platform, details of which will be shared with you via mail and WhatsApp.
Is the ticket refundable?
No, tickets are non-refundable. We only have limited slots hence we need a confirmation from participants.
Will I get the recordings of the sessions?
No. Since it's a group therapy format, the conversations will remain within the group.
Do I need to bring anything for the sessions?
You need ZOOM app, webcam and a laptop/computer. You can keep a notepad and pen handy.
What topics are being covered in the sessions?
This session will cover:
1. What is imposter syndrome
2. Who is likely to suffer from it
3. How you can tell you're having an imposter experience
4. Identify your Imposter Syndrome type
5. Learn about your dysfunctional patterns
4. Learn practical strategies to deal with Imposter feelings
Is this journey only meant for a particular age group?
No, age is not a bar. However, it's best suited for people between 23 to 60 years of age. All genders.
I have some other issues. Where should I contact you?
You can contact us through mail or call or WhatsApp. E-mail: hello@thatculturething.com, Phone No. +91-9891628843
Let's begin. It's now or never!